"Shame dies when stories are told in safe places." – Ann Voskamp
Siguro nabalitaan mo na ang controversial na hiwalayan ng dalawang kilalang Christian artists recently. Pati na rin ang ilang church leaders na naging unfaithful sa asawa nila. 
Nakalulungkot, 'no? Pero 'wag kang kabahan dahil wala ka namang jowa. Haha! Okay, first and last joke na 'yan for today's vidyow. Sorry na po. 
Kidding aside, we think that it's high time we talk about the importance of having friends and being accountable to each other. It's not a secret that many people questioned why this happened to a couple who followed God and served the Church. 
Quite a few asked, "They are Christians, right?!"
"Wala bang nag-rebuke sa kanila?" 
"Bakit na-tolerate ang ganiyang gawain?" 
"Hindi ba siya pinigilan ng mga kaibigan niya?" 
Hanggang tanong lang talaga tayo because again, we don't know the whole story. And honestly, when there's shame and guilt, it's really difficult to come forward and confess a sin. 
This is actually not uncommon. A similar scenario played before us when Adam and Eve hid after they sinned against God. Same with others who became unfaithful, both to man and God, we can only imagine how they also hid away from their friends who could've helped them. 
But like what Ann Voskamp said, "Shame dies when stories are told in safe places." This is the very heart of having an accountability group. To have a safe place that is free from shame and make failure less intimidating.  
Why Having Friends and Accountability Group is Important #1:  You fight your battles together
"You are better having a friend than to be all alone, because then you will get more enjoyment out of what you earn. If you fall, your friend can help you up. But if you fall without having a friend nearby, you are really in trouble. If you sleep alone, you won't have anyone to keep you warm on a cold night. Someone might be able to beat up one of you, but not both of you. As the saying goes, "A rope made from three strands of cord is hard to break'" (Ecclesiastes 4:9-12, CEV).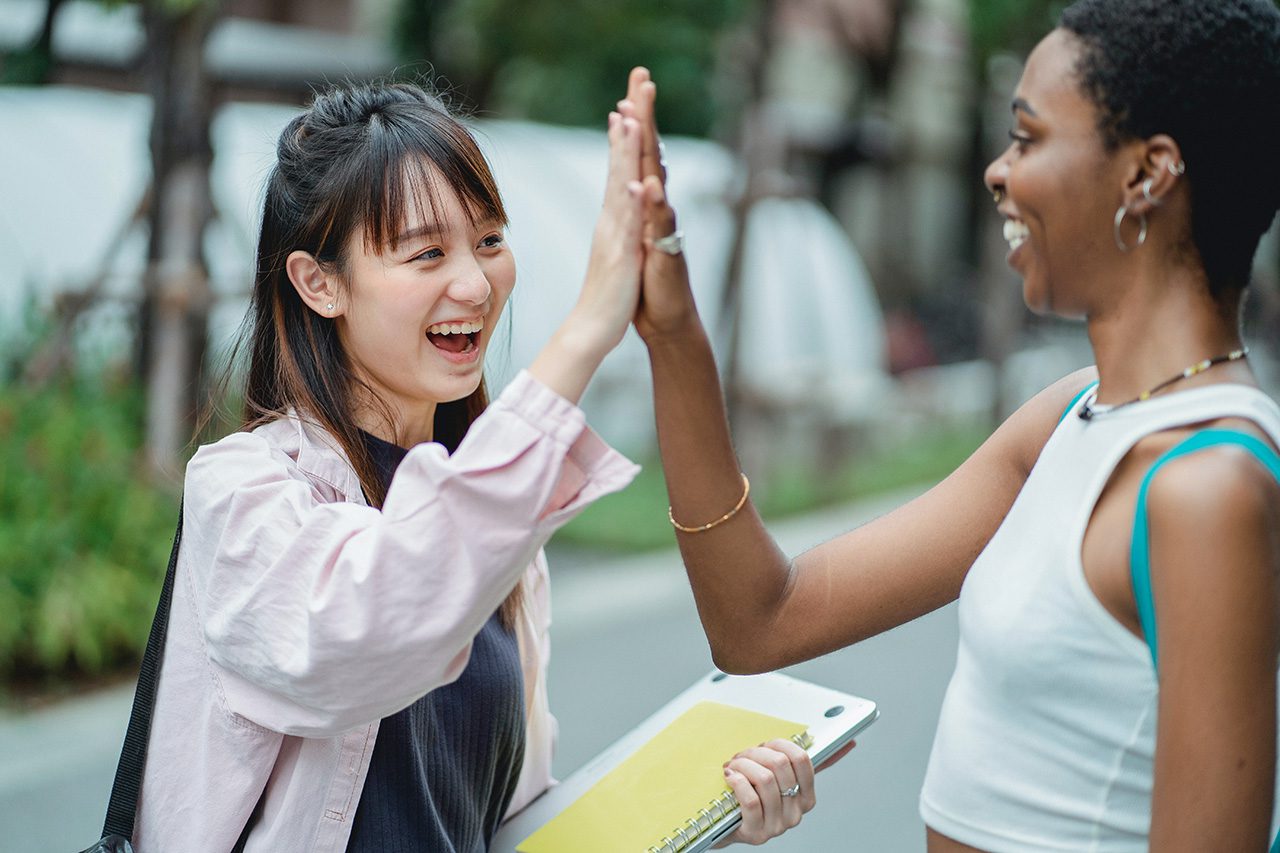 These verses basically say that, "Two is always better than one."  
Sa bawat araw na dumaraan, lahat tayo may kinakaharap na mga problema. Everyone has to fight battles that most people don't see.   
Overcoming addictions. Resisting temptations. Getting rid of unhealthy habits. Moving on from a past relationship. Finding an escape from a toxic environment– all these are very hard to say without shame. These are also very hard to fight on your own. 
But with your friends and an accountability group, you don't have to. You'll have people who are willing to fight for and with you. Kasi ang totoo niyan, hindi lang ikaw ang may mga nakakahiyang struggles sa buhay. All of us do! Kaya instead na labanan mo ito mag-isa, get involved in an accountability group that will not only understand what you're going through, but also help you overcome those struggles. 
Sabi pa sa Galatians 6:1-2, "My friends, you are spiritual. So if someone is trapped in sin, you should gently lead that person back to the right path. But watch out, and don't be tempted yourself. You obey the law of Christ when you offer each other a helping hand" (CEV).  
When the time comes that the going gets tough, you will have someone who will uplift and encourage you. And when you succeed, you'll have someone to celebrate your milestones and transformations with as well. Someone who'll say, "well done," "good job," and "I'm proud of you." 
Why Having Friends and Accountability Group is Important #2:  You correct each other
No one is perfect. Kahit gaano pa katagal sumusunod ang isang tao kay LORD, or kahit gaano pa kataas ang posisyon ng isang tao sa mundo, hindi rin sila perpekto.
Christians are not immune to sin and temptation, either. Every single one of us needs to be corrected when we sin and make mistakes. Our friends, family members, pastors, leaders, or mentors should play this role. 
Dahil ang tunay na nagmamahal sa 'yo, hindi lang sumusuporta sa 'yo, kundi sinasabihan ka rin nila kung ano ang tama at kung ikaw ay gumagawa na ng mga bagay na hindi sang-ayon sa will ni LORD. That's why give your friends and loved ones the right to correct you whenever they see fit. This is not to condemn you, but to protect you from losing your soul in the process. This is one way of showing that they love you enough to protect you from your own wrongdoings. 
Si LORD nga, dinidisiplina Niya tayong mga anak Niya, 'di ba? Ito'y dahil mahal Niya tayo.
Hebrews 12:6 says it very clearly, "The Lord corrects the people he loves and disciplines those he calls his own" (CEV). 
That's why surround yourself with people who love you enough to not tolerate you to continue your bad habits. Honest friendship sometimes leads to hurting one another, but it is freeing. No discipline and correction feels good at the moment, but it gives freedom to your soul. And ultimately, growth and transformation to becoming more like Christ.
Why Having Friends and Accountability Group is Important #3:  You draw each other to Jesus
Isn't this the point all along? To follow Christ, to obey Him, and to love Him the way He deserves?
Accountability is a time to encourage each other toward God's likeness and grace found at the cross where Jesus died. Accountability group is a place to remind each other who you are in the LORD– accepted, forgiven, called for a purpose, and loved unconditionally. That Jesus is yours, and you are His. 
Sometimes, pride tells a person that "you can do it on your own," and that "you don't need anyone else." 
But by being part of an accountability group, na-re-remind ka sa fact na apart from God, you can do nothing. 
So, ready ka na bang mag-commit sa isang accountability group? Here's what you can do:
Puwede kang mag-initiate na gumawa ng accountability group with your trusted and respected friends.

 

If you are already a member of a church, kausapin mo ang pastor niyo at sabihing gusto mong magpa-mentor.

 

Kung hindi ka pa member ng isang church, feel free to message us so we can connect you with a group.




 
Message us: 0999-227-1927      
Call us: 0931-805-0802.     
Reach out to us:     
iCanBreakThrough Facebook page     
We're all in this together, Breaker! We hope that we can offer you that 'safe place' you've been looking and praying for. *Wink!