Are you curious about what exactly are the qualities of a good friend? Then, here are 11 Bible verses about friendship! 
Verses about Friendship I
1. A good friend values you.
"Don't be selfish; don't try to impress others. Be humble, thinking of others as better than yourselves" (Philippians 2:3, NLT). 
2. A good friend is a good influence. 
"Do not be deceived: "Bad company ruins good morals" (1 Corinthians 15:33, ESV). 
3. A good friend always forgives.
"Make allowance for each other's faults, and forgive anyone who offends you. Remember, the Lord forgave you, so you must forgive others" (Colossians 3:13, NLT).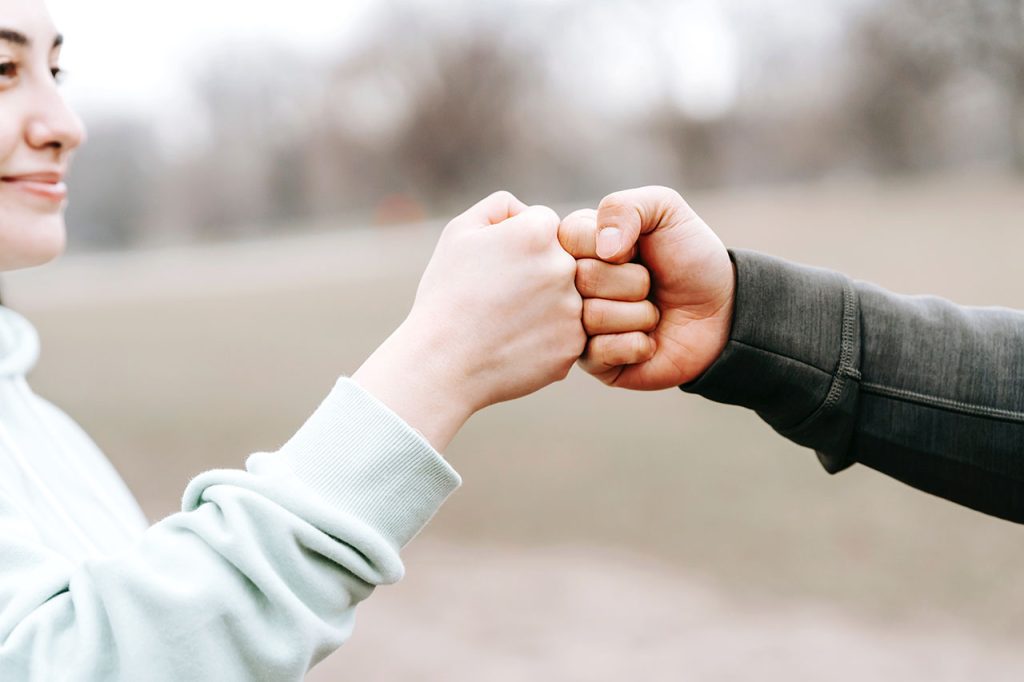 4. A good friend is supportive and reliable. 
"There are "friends" who destroy each other, but a real friend sticks closer than a brother" (Proverbs 18:24, NLT). 
5. A good friend is willing to sacrifice for you. 
"Greater love has no one than this: to lay down one's life for one's friends" (John 15:13, NIV). 
Verses about Friendship II
6. A good friend doesn't gossip.
"A troublemaker plants seeds of strife; gossip separates the best of friends" (Proverbs 16:28, NLT). 
7. A good friend helps you grow.
"As iron sharpens iron, so a friend sharpens a friend" (Proverbs 27:17, NLT). 
8. A good friend exercises self-control. 
"Don't befriend angry people or associate with hot-tempered people, or you will learn to be like them and endanger your soul" (Proverbs 22:24–25, NLT). 
9. A good friend is careful. 
"The righteous should choose his friends carefully,  
For the way of the wicked leads them astray" (Proverbs 12:26, NKJV). 
10. A good friend lightens heavy burdens.
"Carry each other's burdens, and in this way you will fulfill the law of Christ" (Galatians. 6:2, NIV). 
11. A good friend exercises wisdom.
"Wise friends make you wise, but you hurt yourself by going around with fools" (Proverbs 13:20, CEV). 
Friendship is God's gift to us, but not all friendships He approves. Makikita mo 'yan sa rami ng verses about friendship sa Bible.
And even though you may think that no one can attain every quality that is mentioned above, be assured that Jesus perfectly embodies those qualities. And He can be your friend! 
Sabi ni Jesus sa disciples Niya, "Servants don't know what their master is doing, and so I don't speak to you as my servants. I speak to you as my friends, and I have told you everything my Father has told me" (John 15:15, CEV). 
We also want to be your friend. And so, feel free to… 
Message us: 0999-227-1927         
Call us: 0931-805-0802        
Visit iCBT social media accounts:        
iCanBreakThrough Facebook page