Alam mo ba kung bakit big deal ang Holy Week sa Pilipinas? 
Dahil sa kahit ano'ng bansa na ang majority ng population ay Christians, ang pag-se-celebrate ng Holy Week ay parte na ng tradisyon at kultura nito. The Philippines for example, na siyang top Christian country in Asia and 5th in the world. Kaya naman hindi na kataka-taka that the latter days of Holy Week are declared as legal holidays. 
Pero ano nga ba ang Holy Week? Kailan ito nagsimula, at saan ito nag-originate?
'Di mo alam ang sagot, 'no? Buti na lang wala tayong pa-quiz ngayon, kasi sure na marami ang babagsak. Haha! 
As we celebrate Holy Week 2022, alamin natin kung ano ang story nito at saan ito nag-originate. 
Malalaman mo ang kasagutan sa mga tanong na ito: 
What is the meaning of Holy Week? 
What is the backstory of Holy Week? 
What are the meaning and names of Holy Week days? 
Mag-take note ka dahil may premyo ang makaka-alala sa lesson natin for today. *wink 
WHAT IS THE MEANING OF HOLY WEEK?
Ang 'Holy Week', or 'Mahal na Araw' in Tagalog, ay kilala rin sa language na Spanish as 'Semana Santa'. 
Holy Week is an eight-day observance of what Jesus went through before and after dying on the cross. In a span of a week, He was welcomed with singing, betrayed by a friend, humiliated and spat on by people who welcomed Him, and crucified like a criminal even when He was innocent. Holy Week is an act of remembering the passion and death of our LORD, Jesus Christ, who died in our place. 
Tinawag din siya na Holy Week dahil maraming prophecy ang na-fulfill at that time. Some even called it, 'Great Week.' Ayon sa Britannica.com, "In the Greek and Roman liturgical books, it is called the Great Week because great deeds were done by God during this week."  
WHAT IS THE BACKSTORY OF HOLY WEEK? 
Nagsimula ang pag-se-celebrate ng Holy Week dahil sa isang diary. Yes, you read that right. Nag-umpisa ang lahat sa isang travel diary, to be exact, at ang may-ari nito ay si Egeria.
Si Egeria ay Spanish, at naging madre siya noong 4th century. Saan? Sa Spain, obviously. Haha! At itong si Egeria, mahilig siya mag-travel. Curious kasi siya sa mga bagay-bagay at naghahanap siya ng mga sagot sa maraming katanungan. Mahilig din siya mag-journal. Paano namin nalaman? Oh, well. Nag-chat kasi siya. Haha! Joke lang. 
At dahil wala pang social media noon, ang mga pinapadala niya sa mga mahal niya sa buhay ay letters and postcards ng kaniyang pag-ta-travel as a way to update them kung ano na ang ganap sa buhay niya. 
Sabi sa Slate.com, "A 19th-century scholar discovered the 22-page fragment of her travel narrative. Writing to her sisters back in Spain, Egeria described the Sunday before Easter, now known as Palm Sunday, as it was celebrated in Jerusalem at the end of the fourth century. Awed by being present for worship on the spot where Jesus had been crucified, Egeria wrote in painstaking detail to her community back home all that she saw." 
Dahil sa detalye ng mga isinulat ni Egeria, karamihan sa mga tradisyon ng Holy Week ay ibinase roon.
Kaya sabay-sabay nating sabihin, "Salamat, Egeria!" 
WHAT ARE THE NAMES AND MEANING OF HOLY WEEK DAYS? 
'Yung totoo, ano'ng araw lang ang alam mo na kasama sa Holy Week? 
'Di ka rin ba na-orient na eight days pala ang nakapaloob sa Holy Week?
'Wag kang mag-alala dahil marami tayong walang alam. Kaya naman ngayon, pag-aralan natin kung ano nga ba ang mga araw ng Holy Week, at ano ang kahulugan nito.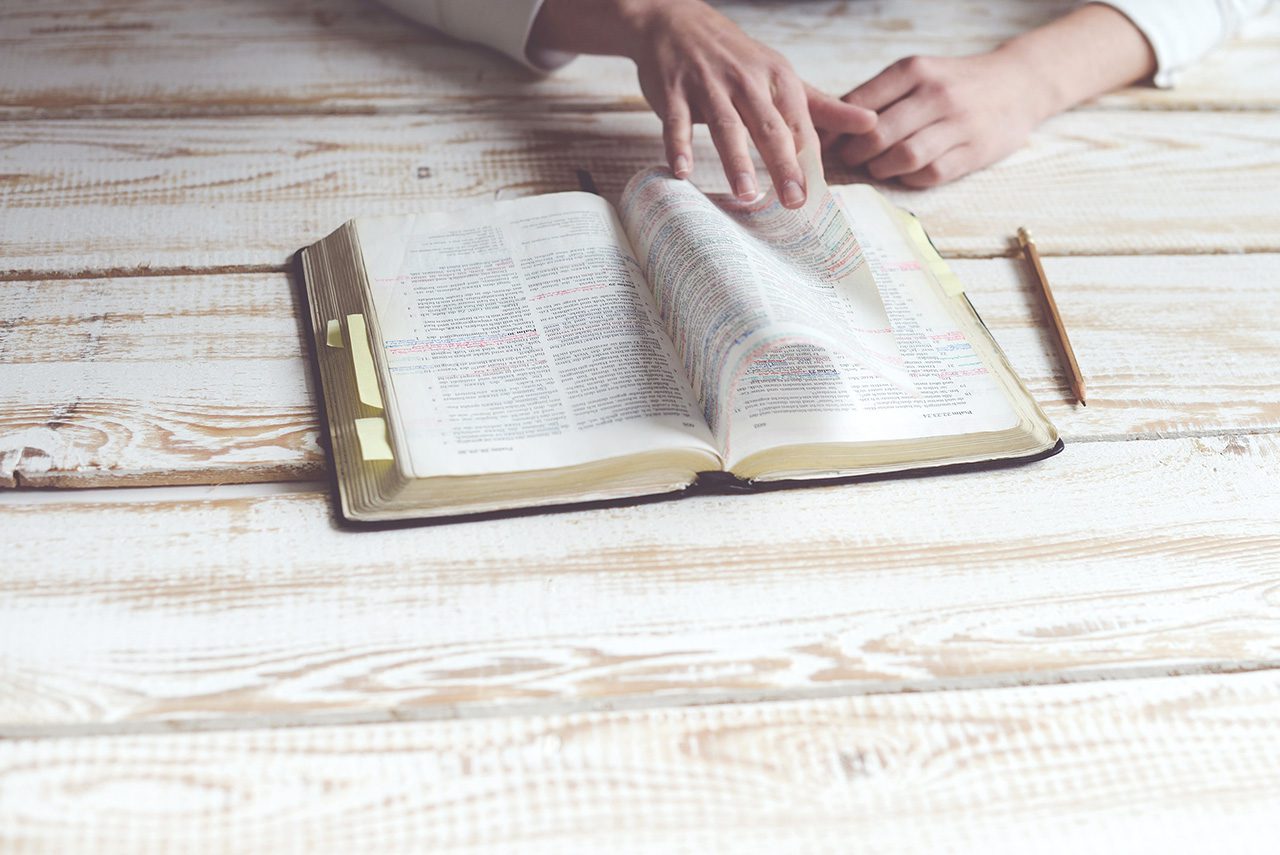 Here's the itinerary. LOL 
Day 1: Palm Sunday 
Ito ang huling Linggo na nabuhay si Jesus physically, bago Siya namatay sa cross. Tinawag na 'Palm Sunday' ang araw na ito dahil noong pumunta si Jesus sa Jerusalem gamit ang isang donkey, the people welcomed Him by spreading their clothes on the road, while others took branches of palm trees to meet Him. 
(Reference: Matthew 21:1-11)  
Day 2: Holy Monday 
Following Palm Sunday, it was observed that Holy Monday points to how Jesus cleared the temple of God. He drove out all those who bought and sold in the temple, and overturned the tables of money changers and seats of those who sold doves and said, "The Scriptures say, 'My house should be called a place of worship.' But you have turned it into a place where robbers hide." 
(Reference: Matthew 21:12-13)
Day 3: Holy Tuesday 
Sa araw naman na ito, dalawang kaganapan ang na-highlight. First was when Jesus cursed the fig tree, and second was when His authority was questioned. 
(Reference: Matthew 21:18-27)
Day 4: Holy Wednesday 
Ang 'Holy Wednesday' ay minsan ding tinawag na 'Spy Wednesday.' Sa araw na ito, Judas agreed to betray Jesus. Makikita ito sa Matthew 26:14-16 NIV, "Then one of the Twelve—the one called Judas Iscariot—went to the chief priests and asked, "What are you willing to give me if I deliver him over to you?" So they counted out for him thirty pieces of silver. From then on Judas watched for an opportunity to hand him over."
Day 5: Maundy Thursday 
During this day, nagsalo-salo sina Jesus at ang mga disciple over a meal. Ito ang tinawag na Last Supper. Dito rin nangyari ang paghugas ni Jesus sa mga paa ng disciples. And mind you, kasama pa si Judas dito even though Jesus knew he would betray Him. Ang bait talaga ni LORD! 
Pero bakit ito tinawag na Maundy Thursday?  
Ayon sa Time.com, "The term "Maundy" comes from the Latin word mandatum — meaning command — and references Jesus' words to the disciples: "A new commandment I give to you, that you love one another: just as I have loved you, you also are to love one another."
Day 6: Good Friday 
Dito na naganap ang kagimbal-gimbal na pangyayari. Sa araw na ito, naranasan ni LORD ang pinakamasakit na journey ng pagkamatay Niya. 
It was during this time when He endured the shame and humiliation of being accused falsely, carried the cross while being beaten, mocked, condemned, and abandoned. He was sentenced to death by crucifixion, one of the most disgraceful methods in punishing criminals. 
Pero bakit ito tinawag na 'Good Friday' if Jesus breathed His last breath and died sa araw na 'to? 
According to Huffpost.com, "That terrible Friday has been called Good Friday because it led to the Resurrection of Jesus and his victory over death and sin and the celebration of Easter, the very pinnacle of Christian celebrations." 
Day 7: Holy Saturday 
On this day, Jesus' body was laid in its tomb and women from Galilee preserved His body. 
"The women who had come with Jesus from Galilee followed Joseph and saw the tomb and how his body was laid in it. Then they went home and prepared spices and perfumes. But they rested on the Sabbath in obedience to the commandment" (Luke 23:55-56, NIV). 
Day 8: Easter Sunday 
On Resurrection Sunday or Easter, the LORD rose up from the dead. This was also the greatest triumph the world has ever heard, and the very foundation of our Christian faith. 
(Reference Matthew 28:5-6) 
At diyan nagtatapos ang ating bidyu. Haha! 
May natutunan ka ba, Breaker? We told you earlier na bibigyan namin ng premyo ang makaka-alala kung ano ang pinag-aralan natin ngayon. At dahil diyan, may balitang hatid kami para sa 'yo. 
Alam mo ba na CBN Asia's top-rating made-for-TV movies, Tanikala, will release yet another life-changing film? Ngayong April 15, at 10:30 am on GMA na 'yan! Gaganap ang real-life couple na sina Marco and Lara Quigaman-Alcaraz, as "Toni" and "John," bilang mag-asawa na maraming pinagdaanan before and after sila kinasal. 
In this film, you will witness how the LORD restored broken relationships despite betrayal, infidelity, and unforgiveness.   
Find hope even after witnessing your parents' infidelity, have peace despite knowing your partner's horrible past, and receive love even after having your heart broken – by watching Paghilom.  
Ano pa ang hinihintay mo? Mark your calendar, and we will see you soon!  
Message us: 0999-227-1927    
Call us: 0931-805-0802.   
Reach out to us:   
iCanBreakThrough Facebook page