Kung may tanong na, "Para kanino ka bumabangon?", mayroon ding, "Para kanino ka nagpapaganda?" 
At kung na-try mo nang magpaganda para sa isang tao, naging effective kaya? Dahil after all, may iba't ibang beauty standards ang mga tao all around the world. And most of them, if not all, are unrealistic beauty standards set by Hollywood and the media in general. 
Sa Western countries, being thin and tall, and having light/tanned skin is considered beautiful. 
Sa South Korea naman, having porcelain skin is yeppeuda, at idagdag mo pa na dapat payat ka rin! 
And here are some of the beauty standards around the world that we don't hear often because they get less representation from the media. 
For the Maori people of New Zealand, maganda ang may tattoo sa mukha, lalo na sa chin part. 
Kayan Women in Myanmar believe that the longer the neck, the more beautiful the woman. 
As for Mauritanians in Africa, women are encouraged to gain weight because it's beautiful to them. 
Sa Pilipinas kaya, ano ang beauty standards? 
But, you see, iba iba ang standards ng mundo kung ano ang maganda, at iba iba rin ang standards ng bawat tao. For some, mas nagagandahan sila sa morena. For others, they prefer fair-skinned people. 
This just proves that everyone can be beautiful, but you can't be beautiful to everyone. So, why bother conforming to everyone's standards? Mapapagod ka lang. 
Lahat ng tao nagbabago. As time goes by, people change and so do their opinions, beliefs, and principles.  
But there is One who is not bound by change. He is the same yesterday, today, and tomorrow. He is the LORD of lords, and the King of kings– Jesus. 
Isn't it wise to know what is beautiful in His sight and conform to that? That's why, we gathered three biblical truths that will help you focus on what really matters, and what is the kind of beauty that lasts for a lifetime. 
Defying Unrealistic Beauty Standards Biblical Truth #1: A woman who fears the LORD. 
"Charm can be misleading, and beauty is vain and so quickly fades, but this virtuous woman lives in the wonder, awe, and fear of the Lord. She will be praised throughout eternity" (Proverbs 31:30, TPT).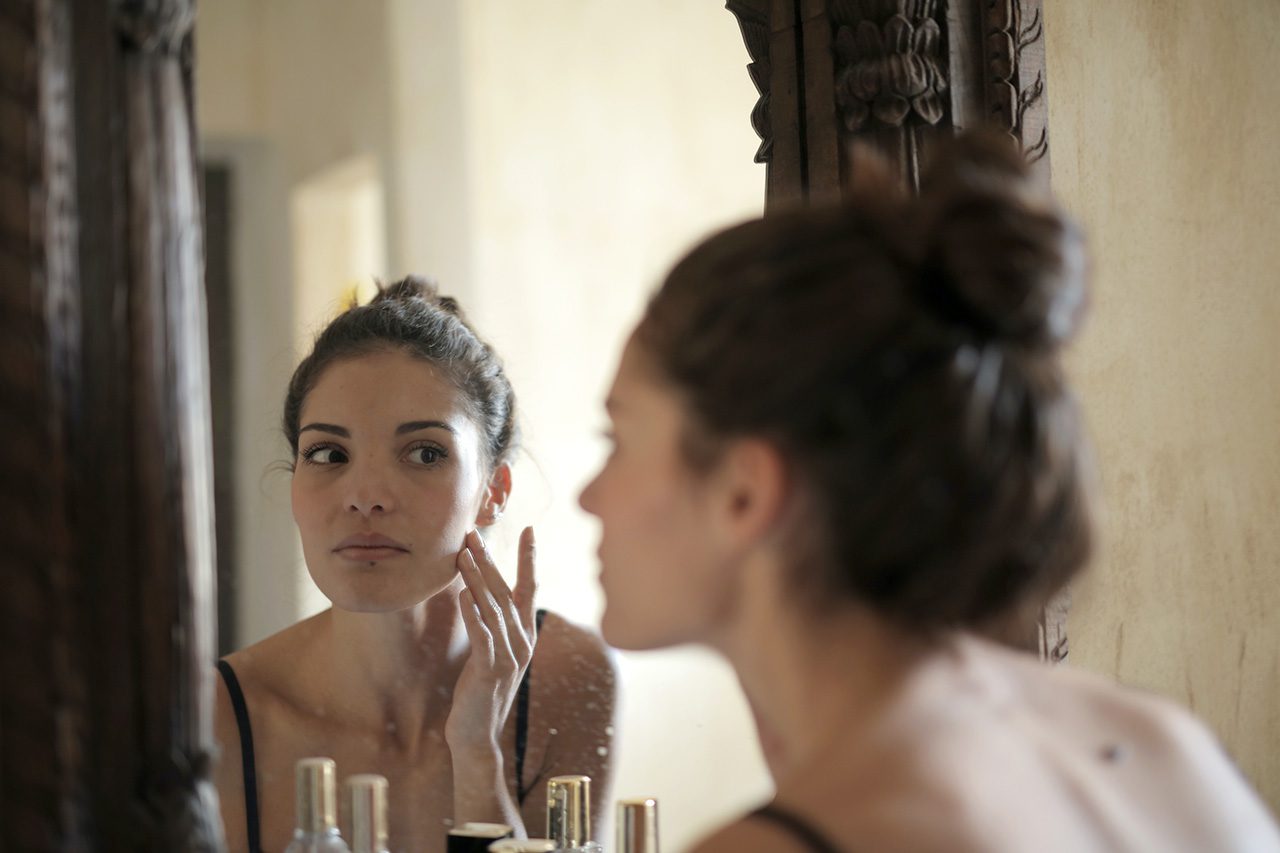 Kung sa Tagalog pa, "Ang pagiging kaakit-akit ay makapandaraya, at ang kagandahan ay kumukupas. Pero ang babaeng may takot sa Panginoon ay dapat purihin" (Kawikaan 31:30, ASND). 
Makikita natin sa Proverbs 31:10, na ang dapat purihin ay ang babaeng may takot kay LORD. Pero bakit nga ba? 
Kung nabasa mo na ang whole chapter ng Proverbs 31, you know that more than half of it talks about the ideal, godly woman. And as you meditate on it, you will know why a woman who fears the LORD is to be praised. 
These are some of her characteristics. 
Rather than being clothed with bikinis and revealing clothes, "She is clothed with strength and dignity." (Proverbs 31:25) 
Rather than speaking ill or gossiping, "She speaks with wisdom." (Proverbs 31:26) 
Rather than wasting her time, "She takes good care of her family and is never lazy." (Proverbs 31:27) 
And the good news is, you can be like her, too. 
Defying Unrealistic Beauty Standards Biblical Truth #2: The unfading beauty of a gentle and quiet spirit. 
"Your beauty should not come from outward adornment, such as elaborate hairstyles and the wearing of gold jewelry or fine clothes. Rather, it should be that of your inner self, the unfading beauty of a gentle and quiet spirit, which is of great worth in God's sight" (1 Peter 3:3-4, NIV).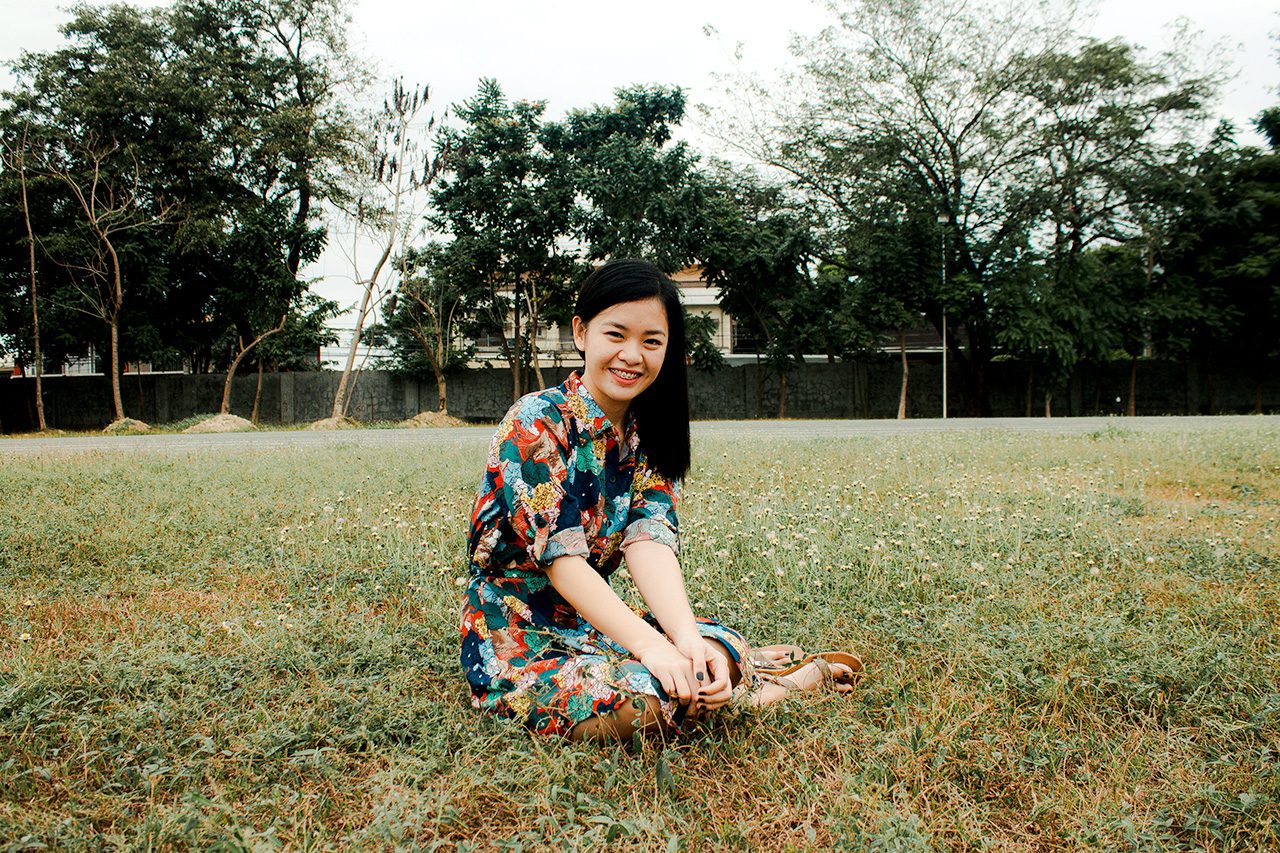 Klarong-klaro rito na, the unfading beauty of a gentle and quiet spirit is of great worth in God's sight. 
Even though 1 Peter 3:3-4 is a message for wives, we can also receive it because Jesus is our bridegroom (Revelation 19:7-9), and the LORD, our Maker, is our husband (Isaiah 54:5). 
But what does it mean to have a 'gentle and quiet spirit'? 
Hindi ibig sabihin nito, Breaker, na dapat tahimik ka lang hanggang mapanis ang laway mo, at dapat 'di ka makabasag pinggan sa sobrang hinhin. Hindi po ito literal.  
Notice na may word na 'spirit' after gentle and quiet. Ang ibig sabihin nito, it has nothing to do with your personality, but it has something to do with your heart and soul.  
And this particular verse puts emphasis on having a gentle heart that is compassionate, and having a quiet soul that is not anxious, and trusts the LORD's sovereignty. 
The unfading beauty of a gentle and quiet spirit relies not on her outward appearance, but is confident on who she is in God's eyes. 
Defying Unrealistic Beauty Standards Biblical Truth #3: Chosen and accepted by the LORD. 
But the Lord said to Samuel, "Do not consider his appearance or his height, for I have rejected him. The Lord does not look at the things people look at. People look at the outward appearance, but the Lord looks at the heart" (1 Samuel 16:7, NIV). 
Konting backstory lang, ang pinag-uusapan ni LORD at Samuel dito ay si King Saul. 
Guwapo kasi si Saul. Matangkad, at bet siya ng mga tao para maging hari. At ito rin ang unang napansin ni Samuel sa kaniya– ang kaniyang appearance and height. 
But as time went by, na-disappoint si Samuel kay Saul because his heart is not pure before the LORD. Even though he appeared to have had above average abilities, his intentions weren't right. 
At dito na papasok ang usapan ni LORD at Samuel na ni-reject ni LORD si Saul as king. 
Ano'ng kabuluhan ng pagiging guwapo at matangkad kung i-re-reject ka ni LORD? It is better to be accepted and chosen by God, be confident that He called you, rather than placing your value based on outward appearance. 
Agree ka ba? 
Though we're not saying na lahat ng guwapo at matangkad ay katulad ni King Saul, ah. Baka mamaya magwelga ka, mahilig ka pa naman sa guwapo. Haha! 
The point here is, a person's heart weighs more in the sight of God. And no facade can ever cover what's hidden inside. 
All of these biblical truths summarize one thing. That is, to conform to God's standard of beauty that won't change, unlike how everything in the world changes. 
Because no matter what people say about your appearance, the truth is, even before you were born, God's original design is that you are, "Fearfully and wonderfully made" (Psalm 139:14, NIV). 
Message us: 0999-227-1927   
Call us: 0931-805-0802.  
Reach out to us:   
iCanBreakThrough Facebook page