Bakit ganun, Breaker?
Title pa lang ang sakit na?
Iba talaga kapag trust issues ang pinaguusapan.
Pero alam mo, Breaker, "mistrust is a valid response to feeling betrayed or abandoned," GoodTherapy explained in their article Trust Issues.
Siyempre binigay mo 'yung tiwala mo ng buong-buo tapos mawawasak lang?
Ang matindi pa kung close na close mo 'yung tao tapos BOOM!
Malalaman mo na bina-backstab ka pala ng best friend mo sa boyfriend mo tapos ang ending naging sila at ikaw ang naiwan.
Ikaw ba? What's your story of broken promises, Breaker?
We hear you and andito kami. You can BreakThrough.
Sabi nga ni Ashley Brown in her article I Need Help With How To Learn To Trust Again in BetterHelp, "If you are afraid to take a risk and trust because someone has hurt you before, that is a perfectly normal reaction."
Pero may isa pa siyang sinabi…
"However, when these fears become too intense, begin to influence you negatively within your day-to-day life, or prevent you from forming deep connections, it is a problem you need to fix."
Ganito na ba ang effect sa 'yo, Breaker?
"Trusting everyone or trusting no one at all is not a healthy way to work through losing trust," Dr. John Townsend explained sa article niyang 6 Ways We Can Learn to Trust Again.
You may feel scared just by reading the word "trusting again." Parang imposible na 'yun mangyari pero give this article a chance, Breaker.
Here are 3 BreakThrough ways on how to trust again after trust has been broken so you can BreakThrough in life!
BreakThrough tip #1: Process the pain.
Harapin mo. 'Wag mo takbuhan.
Paano?
Aminin mo na may trust issues ka because sabi nga ni Jack Canfield, "you can't heal what you don't acknowledge."
Ayan ang 1st important step sabi ni Nicole Beurkens, Ph.D., in an article 7 Signs You Might Have Trust Issues & What To Do About It, From Therapists by Sarah Regan of mindbodygreen.
Tapos shinare rin niya na "it is also valuable to process betrayals, hurts, and other origins of trust issues in order to come to a better understanding of them and not continue reliving those situations in current relationships."
May pinagmulan kasi 'yung trust issues mo, Breaker.
Akala natin it just happened with 1 heart-shattering event pero trigger lang pala 'yun ng mas malalim na wound.
Basahin mo 'tong sinabi ng GoodTherapy.
"Trust issues often come from early life experiences and interactions. These experiences often take place in childhood. Some people do not get enough care and acceptance as children. Others are abused, violated, or mistreated. These things may lead to difficulty trusting as an adult."
Ayun ang dapat mong ma-pin point! Kaya diyan papasok ang role ng therapists. Kailangan mo kasi talaga ng professionals to help you with that, Breaker.
'Wag ka matakot!
Mabuti pa reach out to us after you read this article.
Text mo lang kami sa 0999-227-1927 or call 0931-805-0802.
Tutulungan ka namin, okay?
BreakThrough tip #2: Take the risk to trust.
Bago mo kami barahin ng, "Luh! Ikaw na lang!"
Hindi mo naman agad-agad ike-kwento 'yung family history mo doon sa tao or kung paano ka binully nung high school.
Chill ka lang.
We're talking about baby steps so you can BreakThrough.
Ganito gawin mo…
"Take a small risk with someone NEW and see what happens. Allow someone to see a small mistake you made and be vulnerable," advice 'yan Dr. John.
Ganyorn!
Try mo lang, Breaker.
"Let trust build gradually and naturally. Don't blindly put your full trust in someone from the get-go in your personal relationships," sabi ng Depression Alliance in their article Trust Issues: What They Are and How To Deal With Them.
BreakThrough tip #3: Remember that people aren't perfect. 
They will disappoint you.
May mga times talaga na hindi nila mami-meet ang expectations mo.
Ayan na. Sinabi na namin.
"People aren't perfect. They make their choices and that doesn't always work in your favor. Some people are not empathetic at all in their decisions. You'll get hurt from time to time," sabi 'yan ni Mike Bundrant in his article 10 Signs You Have Trust Issues and How to Begin Healing in PsychCentral.
Ang hirap tanggapin pero ayun talaga ang katotohanan.
They will hurt you and you will hurt them pero that does not mean na hindi ka na ulit magtitiwala.
May pambawi 'to, Breaker, bilis basahin mo.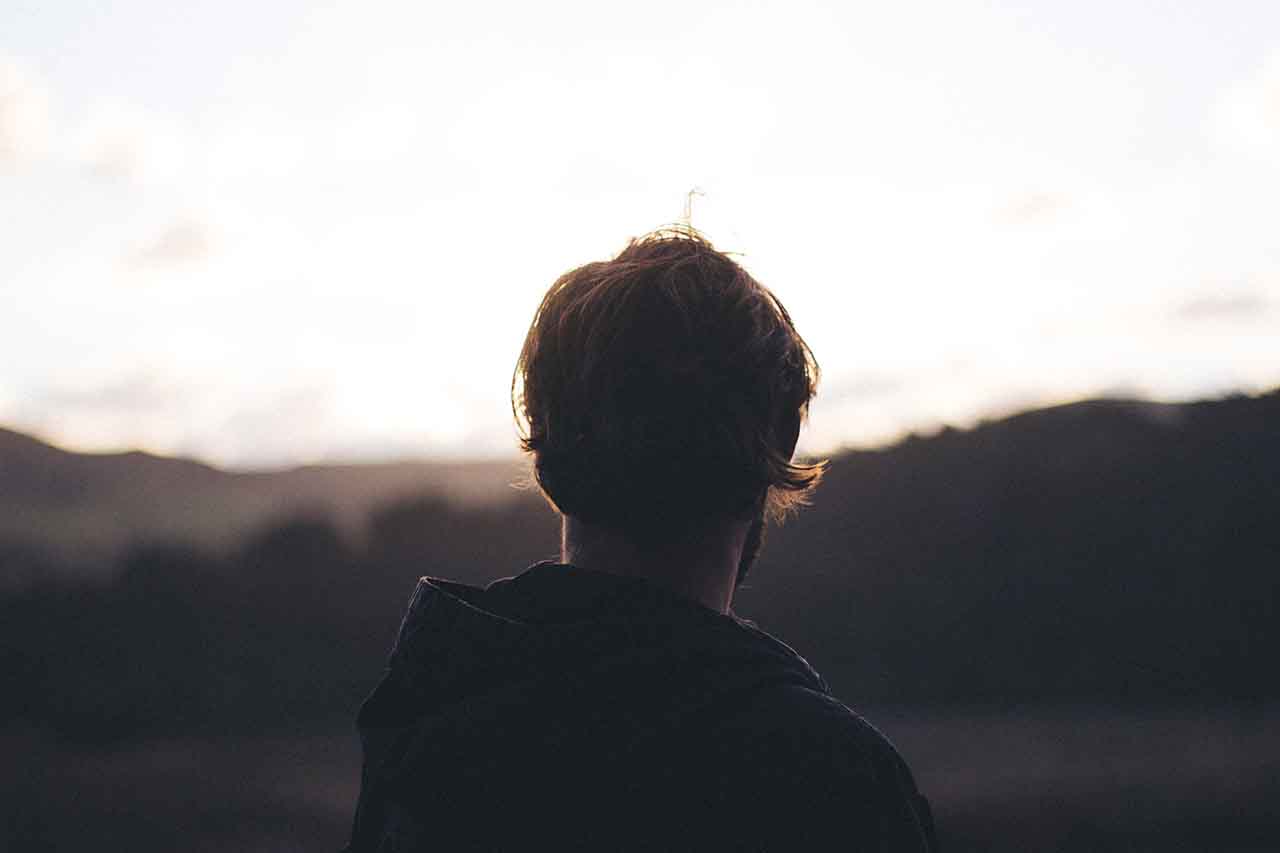 "The key here is not to avoid emotional pain, but to learn to hurt well. Since no one is exempt from pain, you should aspire to endure it, to process it thoroughly and learn the right lessons, not those 'lessons' that come from fear and avoidance," he said.
"This means feeling things fully. It means shedding tears of grief and loss. You can feel vulnerable and afraid and yet press on with faith that there are people in this world who are indeed worthy of your trust," in-add niya.
Gets?
As you grow older, mare-realize mo na hindi mo naman kailangan ng madaming friends talaga, kailangan mo lang ng few ones who's not only worth of your trust but worth of the pain.
So nalaman mo na na people are going to fail you. Ngayon naman, ishe-share namin sa 'yo Someone who's never going to fail you.
Meganun?
Oo naman.
His name is Jesus.
Si Jesus lang malakas. Not only will He not fail you nor betray you, but He wants to heal your shattered heart if you allow Him.
You can BreakThrough trust issues!
If you want to know more about what Jesus has done for you, click mo lang 'tong link.
Katulad nga ng sinabi namin kanina, we are here for you. Hindi nagtatapos dito ang usapan natin about trust issues, Breaker. Text mo kami anytime sa 0999-227-1927 or call 0931-805-0802.
You can also message us sa iCanBreakThrough Facebook page or Instagram account or you can email us, we want to know your story and join you through this journey.