Curious ka 'no, Breaker?
Madalas mo 'tong napapanood or naririnig sa TV tuwing Holy Week pero ano nga bang kinalaman mo sa 7 last words of Jesus?
Dahil ba sa tradition na lang?
History?
Culture?
Religion?
Ganyorn?
Tama ka rin naman pero na-miss mo 'yung pinaka-important sa lahat, Breaker.
Ang heart behind this is RELATIONSHIP.
Ayan na! Ayan na!
Kapag usapang relationship, buhay na buhay ang dugo niya, oh.
Paano naging relationship ang 7 last words of Jesus?
Himay-himayin natin, Breaker.
While Jesus was hanging on the cross, ito 'yung una Niyang sinabi…
BreakThrough Last Words of Jesus #1: "Father, forgive them, for they do not know what they are doing." (Luke 23:34 NIV)
FORGIVENESS, whew! BIG WORD.
Mapapaglapas mo pa 'yung hindi agad pag-reply ni jowa sa text mo dahil nakatulog siya but forgiving someone who cheated you, bullied you, or abandoned you?
Ibang usapan na 'yan.
Pero alam mo, Breaker?
Naramdaman din 'yan ni Jesus pero dahil grabe na lang 'yung love Niya even to those who tortured and mocked Him, He still forgave.
Kung real talk lang din ang pag-uusapan, ganun din tayo kay Jesus, eh.
Ang tawag pa nga sa 'tin enemies of God dahil sa sins natin (Romans 5:10) but dahil sa ginawa ni Jesus on the cross, you and I can receive forgiveness from Him too.
Kahit gaano pa ka-great ang sin mo, mas great ang love ni Jesus for you.
Boom!
Kapag na-receive mo ang love and forgiveness ni God, hindi na rin impossible to love your enemies and pray for those who persecute you (Matthew 5:44).
BreakThrough Last Words of Jesus #2: "Truly I tell you, today you will be with me in paradise." (Luke 23:43 NIV)
Naalala mo, Breaker, na aside from Jesus may dalawa siyang katabi na criminals na nakapako rin sa krus?
Eh 'yung sinabi nila naalala mo?
Galit na galit gusto manakit nung isa, sabi niya…
"Aren't you the Messiah? Save yourself and us!" (Luke 23:39 NIV)
G na G din 'tong isang criminal pero ang amazing ng response niya, sabi niya…
"Don't you fear God," he said, "since you are under the same sentence? We are punished justly, for we are getting what our deeds deserve. But this man has done nothing wrong." (Luke 23:40 NIV)
Totoo 'yun, Breaker, Jesus did nothing wrong.
He never sinned (2 Corinthians 5:21) pero willingly Niya in-offer 'yung self Niya to die for our sins once and for all (Romans 6:10).
Gulat ka 'no?
Ang point dito is tulad nung criminal who put his faith in Jesus, it's not too late for you too.
Baka iniisip mo, "I've gone too far from God. Hindi Niya na ako tatanggapin."
No, Breaker.
Si Popoy at Basha nga may 2nd chance, how much more kay God?
God is the God of another chance.
The fact na binabasa mo 'to, ibig sabihin ito na 'yung chance mo.
Sabi sa Psalm 86:15 ESV, "But you, O Lord, are a God merciful and gracious, slow to anger and abounding in steadfast love and faithfulness."
BreakThrough Last Words of Jesus #3: "Woman, here is your son," and to the disciple, "Here is your mother." (John 19:26-27 NIV)
'Wag din natin kalimutan that Jesus is a son.
He was the son of Mary.
Nai-imagine mo ba 'yung agony ng isang nanay to see her son pierced, crushed, and punished on the cross?
Grabe, Breaker!
Alam ni Jesus that He will be gone soon and hindi niya kinalimutan 'yung mama Niya na mangungulila.
In-entrust Niya si Mary kay John, isa sa mga disciples Niya.
Despite Jesus' suffering, He remembered and honored her mother and ikaw din to your parents.
Magandang example si Jesus sa sinabi sa Exodus 20:12 NLT, "Honor your father and mother. Then you will live a long, full life in the land the LORD your God is giving you."
BreakThrough Last Words of Jesus #4: "Eloi, Eloi, lema sabachthani?" which means "My God, my God, why have you forsaken me?" (Mark 15:34 NIV)
Ang sheket, Breaker! Na-feel mo na ba 'to?
'Yung feeling na iniwan ka ni God somewhere and hinayaan ka na lang Niyang i-figure out 'yung buhay mo mag-isa?
Pero alam mo ang BreakThrough truth?
God never left your side and He never will kasi ginawa Niya na 'yun kay Jesus.
"The Father was placing the sins of the world upon the Son in order that everything in the universe that had been affected by sin could again be made right with God," Don Stewart explained in What Is the Significance of the Words Jesus Spoke While on the Cross? by Blue Letter Bible.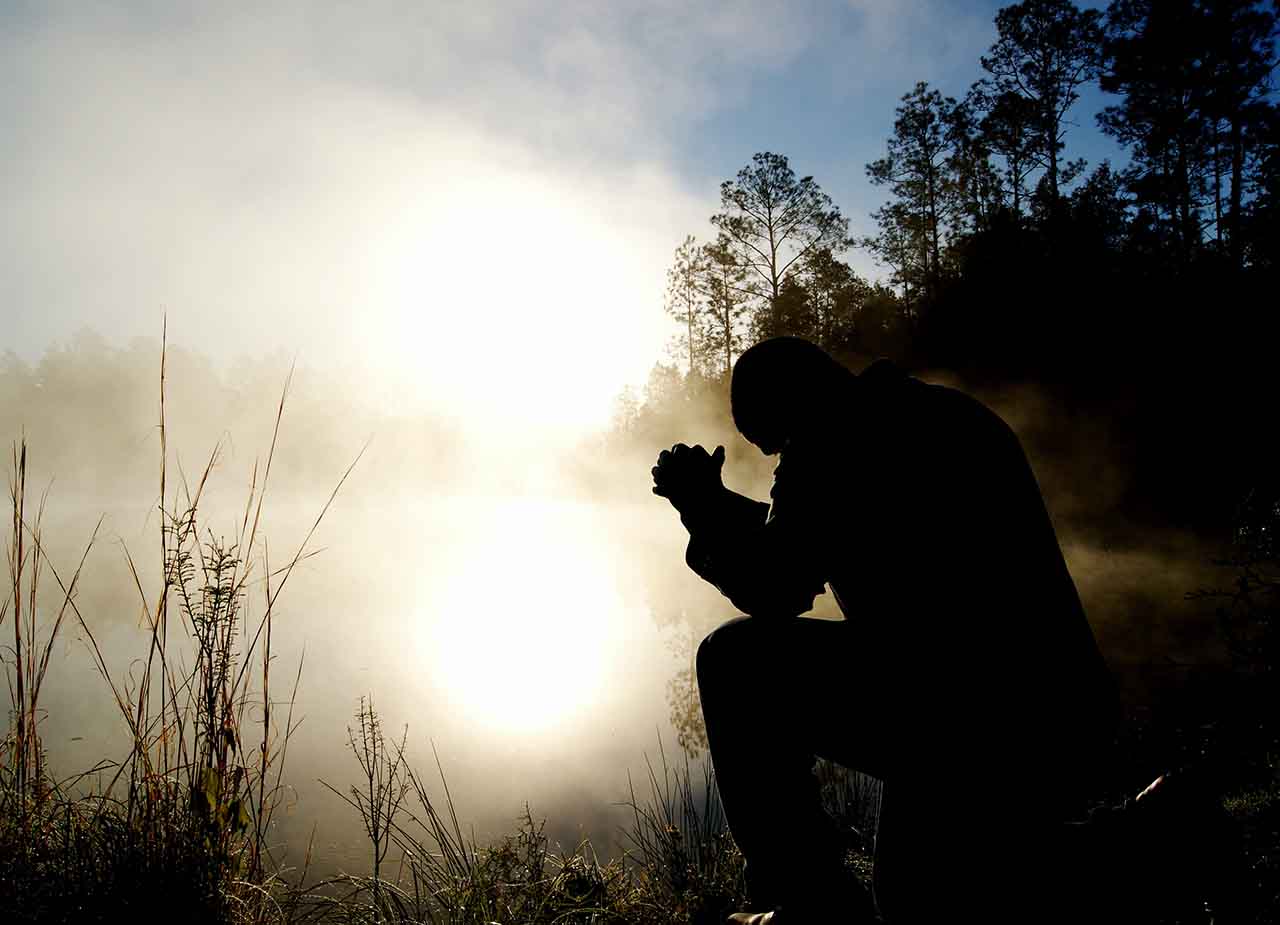 "Jesus was suffering the pain and separation that we deserve: In order for this to occur, the Father had to forsake the Son and punish Him on our behalf," sabi rin niya.
Alam ni Jesus that this would happen, but He endured the pain and suffering kasi worth it ka.
Lamoyon, Breaker!
Kaya hindi totoong iniwan ka ni God dahil sabi sa Romans 8:38-39 NKJV, "For I am persuaded that neither death nor life, nor angels nor principalities nor powers, nor things present nor things to come, nor height nor depth, nor any other created thing, shall be able to separate us from the love of God which is in Christ Jesus our Lord."
BreakThrough Last Words of Jesus #5: "I am thirsty." (John 19:28 NIV)
Nauuhaw din si Jesus, Breaker!
Ano ang ibig sabihin neto?
Jesus was not only 100% God, but He is 100% man at 'yan ang isa sa mga patunay.
Alam ni Jesus what it feels like not only to thirst but 'yung pagod, frustration, loneliness, and rejection na nararamdaman mo right now.
Jesus knows. Jesus understands.
He can sympathize with your weakness kasi Siya mismo was tempted in every way like you (Hebrews 4:15).
Pero. Pero. Pero.
Hindi lang physical thirst ang tinutukoy dito but alam mo 'yung feeling na no matter what you chase after meron pa ring void sa heart mo?
May kulang, eh.
Kahit may jowa ka na, may work, masaya ang family, or ano man ang kino-consider mong achievement sa buhay, may kulang pa rin.
Uhaw ka pa rin.
Naramdaman din 'yan ni Jesus. Nauhaw siya sa love ni God kasi remember He was separated from His Father nung nasa krus Siya?
Jesus thirsted para hindi mo na 'yun ma-experience.
'Yang "kulang" or "uhaw" deep down in your heart?
Si Jesus lang ang makaka-satisfy or quench niyan.
BreakThrough Last Words of Jesus #6: "It is finished." (John 19:28 NIV)
Mission accomplished, Breaker!
Nung sinabi 'to ni Jesus, it means that "His suffering was over and the whole work His Father had given Him to do, which was to preach the Gospel, work miracles, and obtain eternal salvation for His people, was done, accomplished, fulfilled," Got Questions explained in What were the seven last words of Jesus Christ on the cross and what do they mean?.
You and I should be the one na ma-punish sa krus kasi ayun lang naman ang kabayaran para sa sins natin, eh.
But then, Jesus did it ALL for us. Gift niya 'to para sa 'tin.
Ano na lang ang gagawin mo?
Receive His gift of salvation. Ganun naman 'di ba kapag may magbibigay sa 'yo ng gift?
Tanggapin mo, Breaker.
Eto oh sabi sa Ephesians 2:8 MSG, "Saving is all his idea, and all his work. All we do is trust him enough to let him do it. It's God's gift from start to finish!"
BreakThrough Last Words of Jesus #7: "Father, into your hands I commit my spirit." (Luke 23:46 NIV)
COMMIT, whew. Isa pang BIG WORD.
Bakit kaya rare nang makahanap ng committed na person, 'no?
Kapag nahirapan, aalis.
Kapag 'di na nakuha ang gusto "niya", mang-iiwan.
Ano 'to laruan?
'Pag 'di na gusto… bibitawan?
Naku, Breaker, ah.
Ito next mong basahin 5 BreakThrough Signs You're not yet Ready to Commit sa isang Relationship.
Buti na lang kay God safe ka.
Jesus knew He was safe in His Father's hands kaya He can say those last words.
"Other people's hands may have persecuted Jesus Christ, but God's hands would protect Jesus Christ," explanation ni Allen Parr in his video Saying #7 – "Father, into your hands I commit my spirit" | 7 Last Words.
Tulad ni Jesus, Breaker…
"Other people may be mistreating us with their hands but as long as we are in God's hands, we are safe, secure, protected and provided for," he said.
Si God ang siguradong hindi ka iiwan and bibitawan.
Commitment issues?
Bago ka mag-commit sa iba, try mong mag-commit muna kay God.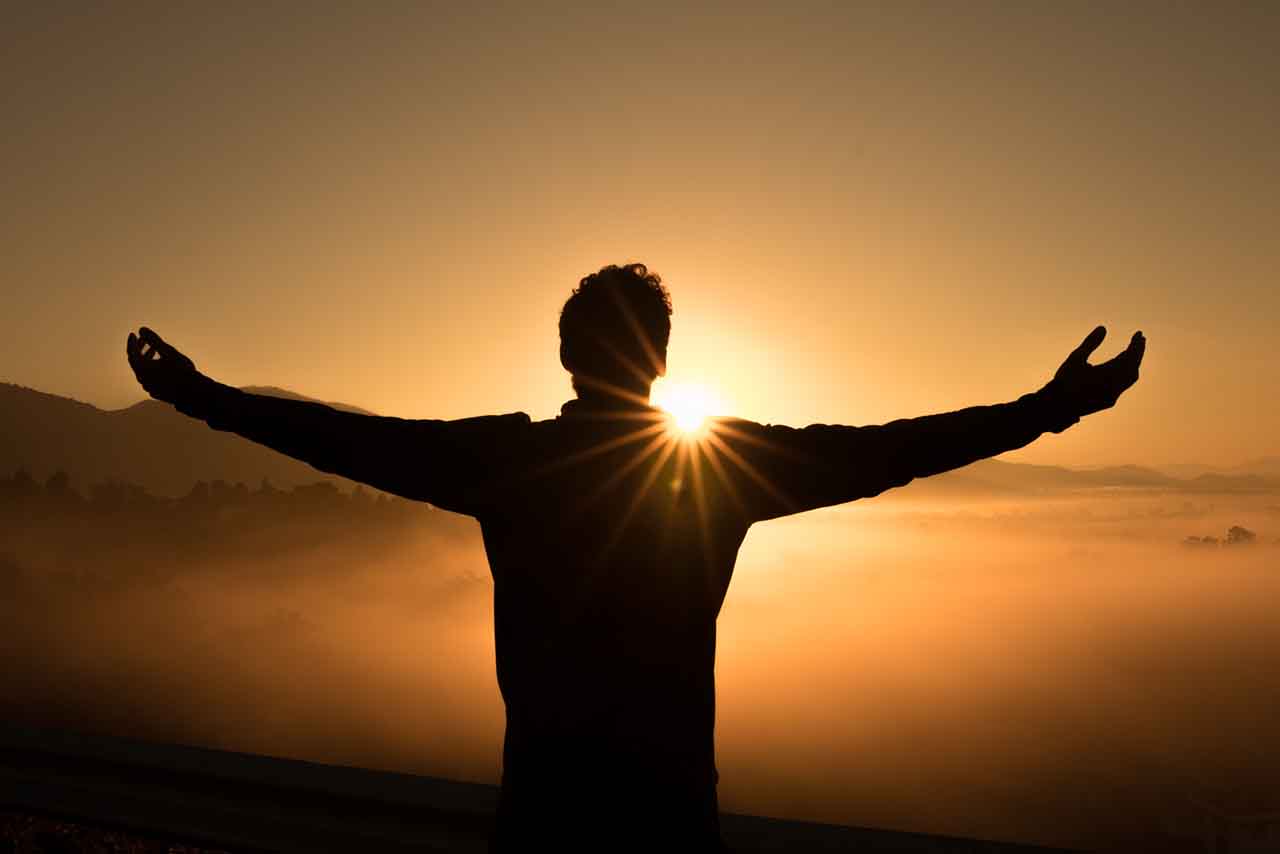 Gets mo na, Breaker?
Paano naging about relationship ang 7 last words of Jesus?
More than the tradition, history, culture, religion, ang hugot ni Jesus bakit siya namatay sa krus ay IKAW.
Naalala mo 'yung the Passion of the Christ na usong pinapalabas ngayong Holy Week?
The LOVE of Jesus for you is what kept Him going. Ikaw 'yung PASSION na tinutukoy dito.
You are loved.
You are forgiven.
You are chosen.
Jesus wants to have a personal relationship with you, Breaker.
Kanina ka pa nga Niya sinusuyo while you are reading this article, pansin mo?
G ka na ba?
Click mo lang 'to and basahin mo hanggang dulo to know how to accept Jesus as your personal Lord and Savior.
Confused ka pa rin?
Don't hesitate to ask, Breaker. We want you to BreakThrough.
Text mo lang kami sa 0999-227-1927 or call 0931-805-0802.
Puwede rin PM sa iCanBreakThrough Facebook page or Instagram account or email us.