You take care of your heart. 
You're conscious about your physical health. 
You're concerned about your mental well-being. 
But how about your brain health? 
Okay ang puso at katawan mo, pero paano naman si brain? Baka magtampo 'yan kasi pinapabayaan mo na. 
Kung nagsasalita lang 'yan, baka matagal na niyang sinabi, "Hindi ba ako kamahal-mahal? Pangit ba 'ko? Kapalit-palit ba 'ko?" 
Chour! Tampororot yarn? 
Breaker, kailangan mo ring pagtuunan ng pansin ang brain health mo. Dahil ayon sa World Federation of Neurology, "Brain health is a critical piece of your overall health. It underlies your ability to communicate, make decisions, problem-solve and live a productive and useful life. Because the brain controls so much of daily function, it is arguably the single most valuable organ in the human body."
That is why brain health is important. Dagdag pa ng WFN, "There are a lot of conditions that can impact brain health. These diseases and disorders include: vascular diseases; degenerative diseases; brain tissue injuries; inflammation; malnutrition and vitamin deficiencies; immune-mediated diseases; and mental health." 
Now that you know the importance of brain health, let's learn more together how we can keep our brain healthy with these tips! 
Keep Your Brain Healthy Tip #1: Take care of your heart 
Kung may taong laging nananakit sa puso mo, aynaku! Baka panahon na para pakawalan mo 'yan. Haha! Joke lang. 
Taking care of your heart means reducing or managing your stress levels. You might not know this, but the health of your brain and your heart are connected.  
CDC better explained it this way, "Your heart pumps blood through vessels to every part of your body, including your brain. Damage to blood vessels can lead to serious health conditions such as heart disease, stroke, and dementia. Keeping your blood vessels healthy can help you have a strong heart and brain." 
Kaya alagaan mo ang puso mo, Breaker, and your brain might just follow. Don't spend too much time on things that cause you to worry, and spend more time and attention on things that make you feel at ease, happy, and fulfilled. Shift your focus, kumbaga.  
Puwede mong i-manage ang stress mo, and we have an article to help you do that.
Keep Your Brain Healthy Tip #2: Be mindful of what you eat 
Alam namin na masarap talaga ang ice cream, samgyup, ramen, pizza, street foods, manggang hilaw, fries, fast foods– in short, masarap talagang kumain. 
Oh, baka naglalaway ka na diyan, ah? Haha! 
Yes, masarap kumain, pero hinay-hinay lang, Breaker. Be mindful of what you eat and what you allow your body to consume. Kasi 'di lahat ng masarap ay nakabubuti para sa 'yo. 
Katulad niya. 
Chat kayo nang chat every night, pero puyat ka naman. May endearment na kayo kahit 'di pa naman kayo official. Ang ending? 'Di ka secure sa status mo sa buhay niya. Nililibre ka niya para may kasama siya. Pero ang totoo niyan, bored lang talaga siya. 
Hugot yarn? Anyway, balik na tayo dahil masiyado na kaming na-carried away. Lol.
Dapat mindful ka sa kinakain mo, Breaker.
Sabi pa ni Dr. Vaysbrot, "Nutrition is extremely important to brain heath. Picture what you choose to put in your mouth becoming part of you, and be thoughtful about what you're doing to your body."
Kaya kumain ka ng maraming prutas, gulay, and healthy fats na makukuha mo sa fatty fish, eggs, avocado, and nuts. 
According naman sa SciTechDaily, ito ang mga pagkain na makabubuti sa brain health mo:
Omega-3 fatty acids, which you can find in fish like salmon and tuna, are essential for maintaining cell membranes and supporting cognitive function.

 

Blueberries are rich in antioxidants, boost memory, and improve communication between brain cells.

 

Leafy green vegetables, such as spinach and kale, contain nutrients that promote healthy blood flow to the brain.

 

Drink plenty of water. Dehydration can lead to headaches and affect mood, energy levels, and cognitive function.

 
Marami rin namang masasarap na makabubuti rin sa 'yo, Breaker. Katulad ng isang relasyon na ang sentro ay si LORD, at hindi 'yung "basta masayo tayo" pero wala namang label. 😉  
Keep Your Brain Healthy Tip #3: Commit to manageable daily exercise 
We know what you're thinking.
"Exercise na naman? Wala na bang iba at bagong tip diyan?"
Kung puwede lang talaga! Kung puwede lang na hindi isama ang exercise, pero kailangan natin lahat ito, Breaker. Alam naming paulit-ulit mo na itong naririnig or nababasa, na kailangan mong mag-exercise. And maybe, this just proves kung gaano nga kaimportante ang exercise sa overall health mo.
Ayon sa HelpGuide, "Exercise promotes all kinds of changes in the brain, including neural growth, reduced inflammation, and new activity patterns that promote feelings of calm and well-being." 
Dagdag nila, "It also releases endorphins, powerful chemicals in your brain that energize your spirit and make you feel good. It can also serve as a distraction, allowing you to find some quiet time to break out of the cycle of negative thoughts that feed depression."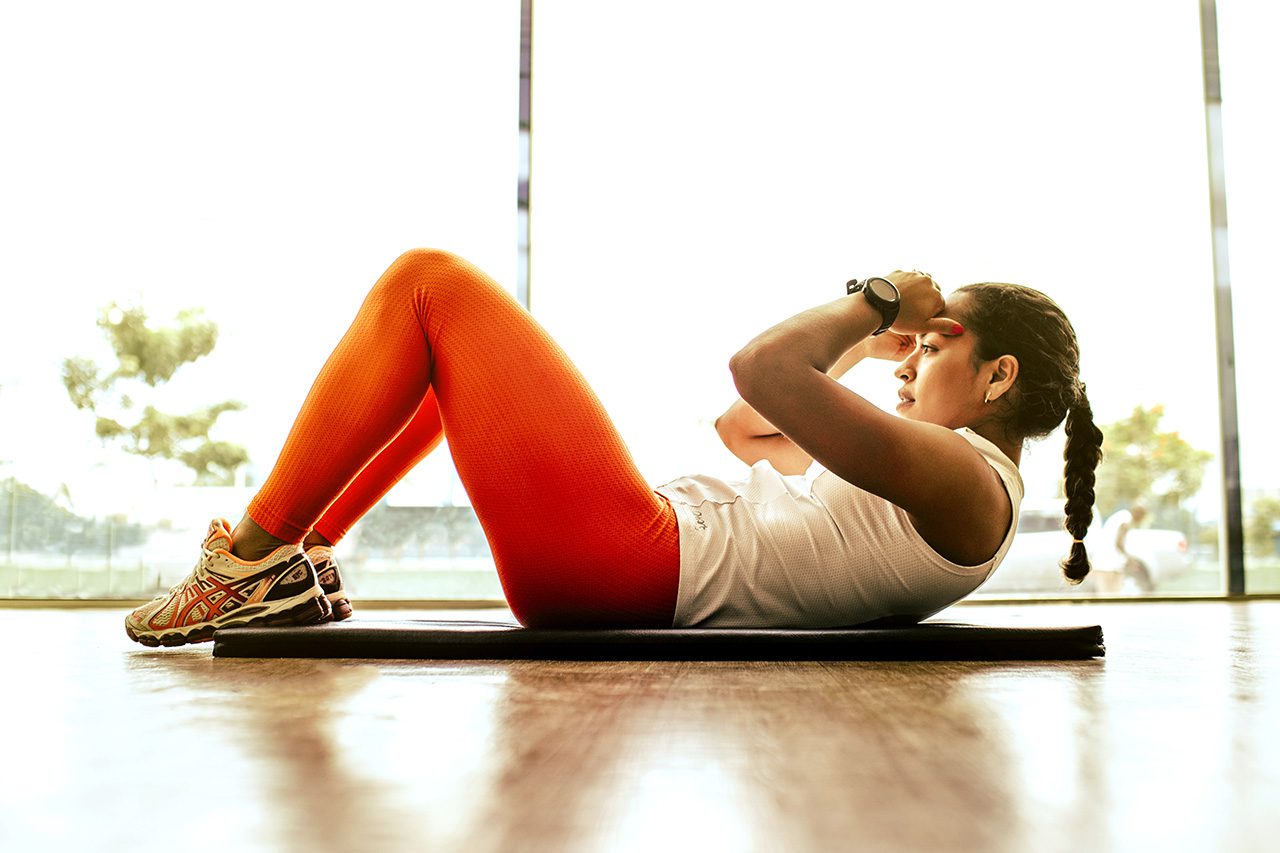 Exercise your body to exercise your brain. Do it daily in a manageable amount and period. 
Ang rason kung bakit tayo dapat mag-exercise ay para maging healthy tayo inside out, and not to have sculpted-like muscles and abs. 
Okay lang naman magtodo workout para ma-achieve ang #bodygoals mo, but make sure to sustain it. 'Yung kaya mong gawin araw-araw. 
Like walking for 30 minutes, jumping jacks, push-ups, crunches, or planks. Magagawa mo ito kahit walang equipment and no need to pressure yourself by making it complicated. Okay? Okay. 
Keep Your Brain Healthy Tip #4: Get enough sleep 
Matulog ka! Mamaya na 'yang late night convo niyo kung kayo na talaga. Haha! 
Isa rin ito sa mga tip na paulit-ulit mo nang nababasa, and maybe this is a sign na kailangan mo nang matulog talaga sa tamang oras. 
Here's why it's important for your brain health. 
Ayon sa National Institute of Neurological Disorders and Stroke, "Quality sleep – and getting enough of it at the right times – is as essential to survival as food and water. Without sleep you can't form or maintain the pathways in your brain that let you learn and create new memories, and it's harder to concentrate and respond quickly." 
Dagdag nila, "Sleep is important to a number of brain functions, including how nerve cells (neurons) communicate with each other." 
Ayan, naintindihan mo ba? Haha! Masiyado kasi silang ma-English, 'no? 
According sa source natin sa itaas, ang tulog ay kasing importante ng pagkain at tubig para mag-survive. Sa sobrang importante niya, kailangan mong mag-spend ng ⅓ sa buong araw mo para matulog! Just imagine that big of a portion, 'di ba? 
Make it a goal to sleep at least 7-8 hours every night. At kung gusto mo ng kasama sa journey na ito, feel free to connect with us! We will provide the details below.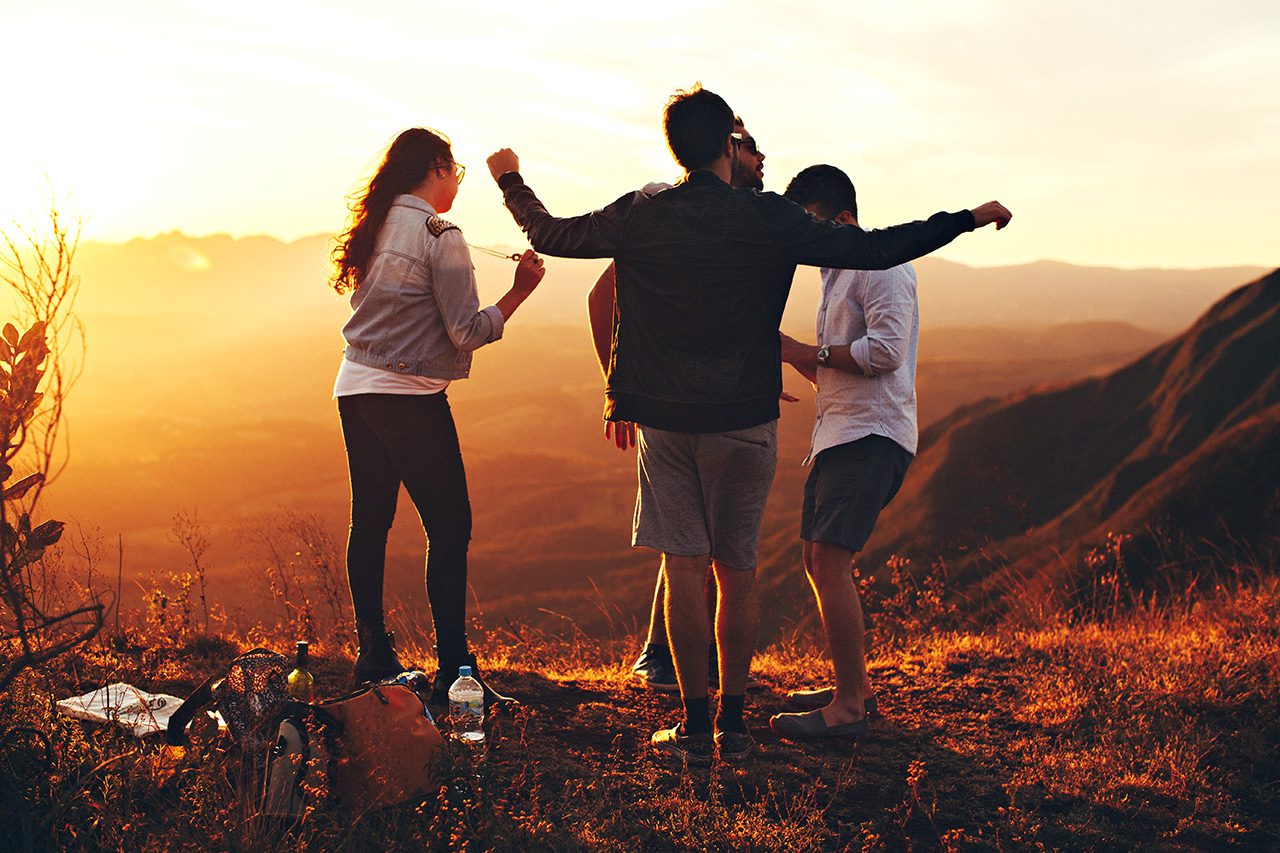 Keep Your Brain Healthy Tip #5: Socialize 
Mahirap pa itong gawin physically, lalo na't marami tayong naririnig na tumataas ang COVID cases ngayon. 
But make sure to find time and responsible ways to socialize. We are made to be social beings, Breaker, kaya importante na magkaroon tayo ng magandang relasyon sa mga nakapaligid sa atin. 
Sabi sa Harvard Health.edu, "Research increasingly shows that strong social ties are crucial to your brain health. Socializing can stimulate attention and memory, and help to strengthen neural networks. You may just be laughing and talking, but your brain is hard at work. This increase in mental activity pays off over time." 
Maganda ang epekto ng pakikipag-socialize sa brain health mo, Breaker, and it also ignites positive emotions sa puso mo. 
That's why don't hesitate to connect with us, okay? We want to journey with you. 
Message us: 0999-227-1927    
Call us: 0931-805-0802.   
Reach out to us:    
iCanBreakThrough Facebook page